Welcome to Cluster Repairs UK

Cluster Repairs UK, the UK's home for all instrument cluster design, repairs, modifications, upgrades and spares. As a small group of highly experienced instrument cluster technicians, we lead the UK in all types of instrument cluster repair methods.
Having been established since 1994 in the south east of England, we have been at the forefront of instrument cluster design, repair and modifications.
As experienced qualified instrument cluster technicians, we repair all types of defects and not just common faults i.e.
Faulty gauges

Defective warning lights

Damaged/pixelated displays

Background illumination defects
Immobiliser issues
Warning sound buzzer failures
Internal software issues
Intermittent to complete loss of power
Key Benefits Of Cluster Repairs UK
Dedicated to our customers, we tailor our services to suit you.
Trained competent contacts at every level ensuring a high level of customer service.
A 24 hour service on 90% of all repairs.
2 repair centres in the south east of England.
All parts go through extensive testing using our intelligent in-house created diagnostic equipment.
Bespoke services to suit each individual can include allocating donor parts while your unit is being repaired, keeping you on the road.
We use the highest standards of logistics, from pickup to internal processing and return delivery of your part.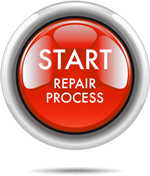 Our name is synonymous in the industry for excellent repair methods, service and turnaround. Our innovative dedication to instrument cluster research and design has led us to be one of the world's best team of instrument cluster technicians.
As individual as the wishes of our customers. A high quality service product and customer service that one can rely on. Experience the difference. A service by Cluster Repairs UK.