How to send us your item
There are two recommeded options for sending items to us: Royal Mail Special Delivery and our pickup service.
Sending items to us via Special Delivery
We use Royal Mail Next Day Special Delivery for all our parts deliveries, and recommend it for sending parts to us.
Special Delivery is a reliable, reputable service that guarantees your part reaches us the next day before 1pm. Every delivery is fully tracked, signed for on arrival and insured from £500 to £5000. Prices range from £6.99 to £23.50 for items from 1kg to 20kgs
Please send your item to our UK Head Office in Waltham Abbey mail order repair centre, unless we advise you otherwise. You can find the address on our contact page.
Pickup service
Our pickup service is a quick, hassle-free and affordable way to get your part to us. Pickup is available for all trade customers, and for general customers who can arrange to be at a single location from 10am to 4pm.
To arrange a pickup, please call us on 0208 525 4069 / 01992 807908.
How to pack your item?
Pack your item securely in a cardboard box with a 3"/7.5cm gap all around, and fill the gaps with bubble wrap, packaging chips or newspaper. If you need help with packing, please contact us.
Don't forget your form!
When you send your item, you need to enclose a completed order acceptance form. This will help us to process your order more quickly.
Use the buttons below to view and print the forms for businesses and general customers.


Outside the UK?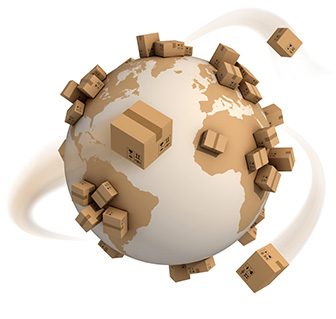 To avoid customs and duty charges, please fill in the correct customs form for your country (normally form CN22) and attach it to the outside of your package.
On the form, describe your unit as 'Electronic car part being sent for warranty repair'. Also when entering a value for your item this must be stated as £0 value. Insure the item separately for the desired amount! This will avoid any extra customs charges.
Need help?
If you need help with any aspect of delivery, from arranging a pickup to packing and labelling, simply contact us by phone or email.
Our professional knowledgeable staff will be more than happy to help.