Do I have to fill in an order acceptance form?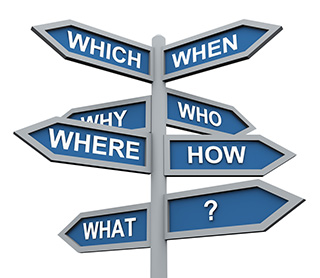 Yes, you must print off and complete an order acceptance form and send it in with your repair. This ensures your repair is processed without delay. We cannot process your repair until we receive your form.
Download the relevant form with the links below.
Do I have to book my repair in?
Yes, we ask all customers to contact us and book their repairs in before they dispatch any goods to us. This ensures all questions are answered and all details are given to you in full regarding your repair, price, turnaround time etc. All walk in repairs are strictly by appointment only.
How do I remove my dash?
For help with removing your unit, please contact us and we will either explain over the phone or email you a PDF with illustrated instructions.
Will my vehicle run without an instrument cluster?
Probably, but we don't recommend it.
Unless your vehicle stores immobiliser codes within the instrument cluster, it should start and drive as normal. However, the ECU will respond as if the vehicle has been in an accident, and many fault codes (DTC's) can be stored. These fault code DTCs will need to be removed via your local garage or local diagnostics specialist.
We strongly advise you do not drive your vehicle without the instrument cluster fitted.
How long does a repair normally take?
Most repairs are completed within 24 hours, and 95% are completed within 48 hours.
Unusual faults or faults that require parts which are not in stock, typically take one to four working days.
Very complicated repairs that require extensive research and testing can take up to ten working days.
If your repair takes longer than normal, we will keep you fully updated on progress and timescales.
Why do pixel repair prices vary from vehicle to vehicle?
To repair pixels faults, we have to replace all parts that affect the pixel display. Since screen sizes vary, the cost of parts also varies.
Unlike most UK repairers of instrument clusters, we have made major investments in developing LCDs to repair all pixel errors, allowing us to offer the longest professional warranties at low prices.
Can you repair items that have been tampered with, or condemned as 'non-repairable'?
Yes we can, and have repaired many items of this type. However, please call us before you send your item in so we can find out as much as possible before you decide in sending in your repair.
How do you test units?
We employ some of the world's best instrument cluster technicians. All units are fully tested with specialist Vision test equipment developed by us in-house.
Our pioneering work in R&D and parts' manufacture has paved the way for repairs that many thought were impossible.
Can you do repairs at your premises?
Yes, many repairs can be done at our workshops, but only by appointment. Visit Repairs process to learn more.
What do you charge for testing my unit before you quote?
We do not charge a fee for testing. If your unit cannot be repaired, we will charge you an administration fee of £15, plus return carriage.
If we find that your unit has been tampered with, or damaged because of other electrical problems within the vehicle, we will charge a total fee of £39.95 including return carriage and VAT if the unit cannot be repaired. A full diagnostic report will be provided if this is the case. If you suspect your item has been tampered with, please advise us before you send it in. This will avoid any unnecessary charges.
However rest assured, 99.9% of items are repaired and returned without any problems.
Will my instrument cluster need to be re-coded to my vehicle once it's repaired?
No, never. If this were so, the repair would not be financially viable – it would be cheaper to buy a new unit.
Will I lose my mileage?
No. All information stored within your item is unaffected by our repair.
Is it possible to amend my mileage?
Yes, in most cases. If your mileage has been affected by the fault, we can restore this for you. A copy of your latest MOT certificate will be required.
I cant be off the road. Can I hire an instrument cluster while my unit is being repaired?
In most cases, we can loan you an instrument cluster to keep you on the road.
The exception is Audi, Volksvagen and other WAG Group vehicles, which store immobiliser codes within the cluster.
Please check out our cluster Loan Page for more details.
Can I hire another MID, ACC or OBC unit while mine is being repaired?
Yes, if we have your part number in stock this can be arranged. Contact us for more details.
I have found an identical part via a scrap yard/eBay. Should I buy it?
Unless your car has a very low value, we strongly advise against this.
A second-hand part will offer little or no warranty (one month at best). Mileage will be inaccurate, and the unit will not be coded to the vehicle (VIN etc).
We often hear upsetting stories from customers who have purchased second-hand parts, usually off eBay, only to find that the part did not work, or lasted just a few months.
By the time you have bought the item and had it programmed to your vehicle, the cost is usually higher than the repair.
If you are concerned about staying on the road, please contact us and see how we can help you.
How should I package my item when I send it to you?
We recommend a box with at least 3"/7.5cm clearance all round your unit.
Wrap the unit in bubble wrap, and/or fill the gap with loose-fill packaging material or another soft material such as scrunched-up newspaper.
If you need more guidance, please contact us.
What courier or delivery company should I use?
We recommend good old Royal Mail. Special Delivery is ideal for an insured and guaranteed next-day delivery.
Every delivery is tracked, signed for on arrival and insured from £500 up to £5000. Prices range from £6.99 for under 1kg up to £23.50 for a 15kg item.
Many courier companies offer cheap rates, but very low insurance values for consignments. Please bear this in mind when choosing a carrier.
Do you offer discount for trade?
We offer special services for trade customers. Please contact us for more details.
What warranties do you offer?
We offer a 24 month to life warranty on all our repairs. Cluster Repairs UK use higher quality replacements parts and re-design circuitry formats to ensure the highest level of warranty.
All repairs are carried out to the highest professional standards, but in some cases new parts can fail.
All warranty claims within three months are covered for all parts, labour and delivery. After three months, all parts and labour charges are covered only.
Once your unit has been repaired we will seal the repair with our warranty sticker, showing date of repair and length of warranty. We will also send you a warranty card.
Make sure you keep your warranty sticker, card and receipts safe, as they are your proof of repair. If the part has been damaged by either water, external voltage surges such as jump starting etc or another part failing within vehicle this can lead to the warranty being void.
What are your payment terms?
Payment is due within 14 days of completion of work prior to return dispatch. If your invoice is still unpaid after this period or we do not receive the go ahead to carry out the work which is given to us, we may dispose of your unit. If you are having difficulties which can delay the repair procedures please contact us.
Do you have terms and conditions and where can I view them?
Yes we do have terms and condition for all of our customers, Trade or Public. These can easily be viewed here.
I still have a question!
Please contact us and we'll be pleased to help you.