KMH To MPH Dial Conversion
From importing a vehicle into the UK which requires an instrument cluster conversion to Mph, to exporting one and needing to convert your instrument cluster to K/mh, we are here to help.
Have you imported a vehicle in the UK and are undergoing a DVLA/VCA conformity test?
If the answer is yes, you will be faced with having to convert your instrument cluster from a K/mh speedometer instrument cluster to a Mph version.
There are 2 options in completing this process.
Replacing the entire instrument cluster (very costly to the end user).

Converting the instrument cluster professionally to Mph using OEM dials.
Cluster Repairs UK are market leaders and specialists in manufacture and supply of instrument cluster dials throughout the UK.
Our Platinum Super dials have an internationally renowned reputation for a high quality and OEM finish and style. All dials are manufactured in-house in our Enfield, London workshop and Cluster Repairs UK team.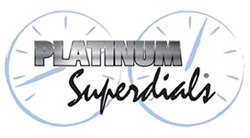 Platinum Superdials are created using the highest quality inks and printing techniques to ensure an excellent finish and longevity of colour to each dial. Platinum Superdials will never crack, peal, bubble or discolour under any environment and come with a full lifetime warranty.
Below you will find a full list of manufacturers to choose from. Once you have located your manufacturer, make and model you can either contact us to order the dial you are after or call to undertake a full conversion service including necessary documentation of conformity for the DVLA/VCA test.
If you are opting to just purchasing a conversion dial from us please bear in mind details on page 2 of the Application for Commission Notice / Mutual Recognition - PASSENGER CARS regarding the original, detailed, garage invoice / statement.
Also please bear in mind section 2 of the Written statement to be completed by applicant and section Changed and evidence submitted.
Please click here for information of the VCA vehicle conformity application form
To avoid any mistakes/ breakages to the instrument cluster and re-tests, please call us to arrange a full conversion service and let us take care of converting your instrument and supplying you with all required test conformity documentation.
We welcome you to join thousands of Platinum Superdials private and trade customers throughout the world.